Ruchir Sharma: India would be Lucky if Average GDP Growth Exceeds 5 percent for the decade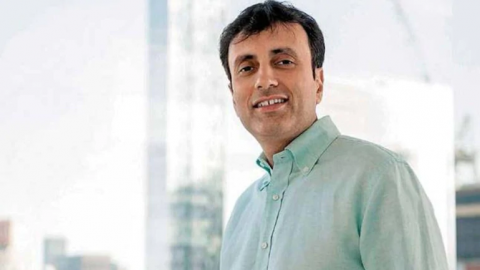 Ruchir Sharma has been tracking emerging markets for years and he has been reminding business community about the factors that are important for countries to stay on growth path. He has developed intricate system for estimating the growth potential for countries across the world. In his popular book "The Rise and Fall of Nations", Sharma has detailed his vision about future growth potential of countries and how governments could help by taking steps to boost economic activity.
Sharma recently commented that India should be considered lucky if the GDP growth for the current decade averages above 5 percent. India has been growing at a fast pace over the last 15 years but growth has faltered recently. Sharma has been promoting his latest book "The Ten Rules of Successful Nations" and he has been interviewed by many Indian business channels in the recent days. Sharma is confident that emerging markets will present good opportunities for investments.
On commodities, Sharma has turned bullish. He said that the long term negative trend in the commodities has reversed and he believes that a commodity bull market may have just begun.
Modi government has taken many bold steps but some of them have misfired. Demonetization and quick implementation of GST has led to trouble for traders across India. Investments by locals in business have declined over the last four years. The latest farming and procurement bills pushed by the government have been criticized for not considering the opinion of all the stakeholders. Farmers across India are protesting against the bills passed by the government.
In the recent months, Indian government has witnessed massive decline in revenue from GST and it has expressed its inability to pay the states their dues from the taxes. This could lead to further friction between the Central government and the States.