Rosberg a candidate for McLaren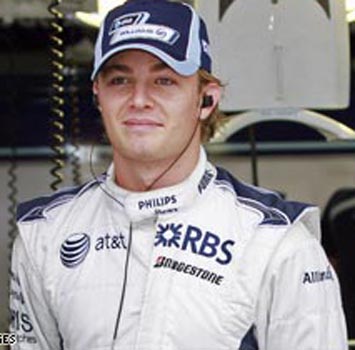 Stuttgart - Williams driver Nico Rosberg is a candidate to drive with the McLaren-Mercedes for next year's Formula One season, Mercedes sports chief Norbert Haug said Tuesday.
"Nico is a candidate with whom we are talking," Haug said in a telephone conference.
However Haug said the team had not yet decided on whether a driver would have to leave.
Rosberg has been linked for some time with the McLaren, with Finland's Heikki Kovalainen future in the team in doubt.
The 24-year-old German, whose contract with Williams expires at the end of this season, told German Press Agency last week: "I have a preference and it's looking good, but there are several options."
Mercedes are reportedly keen of having a German driver to team up with world champion Lewis Hamilton of Britain. (dpa)