Rivian reaffirms annual production target of 25K units for 2022 despite various challenges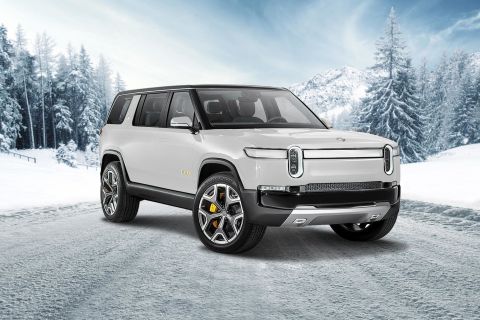 American electric vehicle (EV) manufacturer Rivian recently announced a considerable improvement in its production rate, and the company is expected to improve further in the current quarter despite various challenges.
According to stats released by Rivian, a total of 2,553 EVs were produced and 1,227 were delivered in the first quarter (Q1) of this year. As of 9th of May, the company's cumulative production reached nearly 5,000 units. The company basically produces three all-electric models, viz. the R1T pickup truck, the R1S SUV and the EDV 700 vans. It may be noted here that the EDV van is being produced for online retail giant Amazon.
When it comes to the first part of second quarter (Q2), Rivian has already produced around 1,400 units, representing a considerable improvement in rate of production. If everything goes as expected, the production should cross 3,000 units this quarter or over 1,000 per month, even as various challenges continue to persist.
Of course, the list of challenges includes supply chain issues. Since 31st of March this year, the company has been forced to stop production for longer periods of time than anticipated.
Speaking on the topic, a spokesperson for the company said, "Supply chain continues to be the bottleneck of our production. This challenge has continued across a small handful of technical components such as semiconductors, as well as a few non-semiconductor components."
The longer than anticipated halt in production resulted in around a quarter of the planned production time being lost due to various supplier constraints, like shortage of semiconductors.
The Irvine, California-headquartered EV manufacturer also reaffirmed its annual production target of 25,000 units for the current year. To achieve this target, the company will have to produce more than 2,000 units per month on average. As nearly half of the year has already passed, the company will require triple the rate of its production in the second half of the year to more than 3,000 units per month.
The number of preorders for the R1T/R1S in the United States and neighboring country of Canada has also increased to more than 90,000. That is about 3,500 per month. It means that the demand for two EVs continued to increase even after recent price hikes. More than 10,000 preorders have been placed since the company updated pricing in March. On top of that, the manufacturer has received orders for up to 100,000 EDV vans from Amazon, including 10,000 units that are expected to be delivered to the retailer before the end of 2022.