Riteish and I are great friends" - Jackie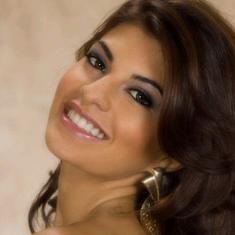 Jacqueline Fernandez a. k. a. Jackie has learnt the tricks of the trade and done so really fast. Not to be disturbed by thousands of rumours and link up stories making the rounds, Jackie is smiling it all away and having fun in Bollywood.
"I truly feel that this is my time to prove myself. I can stand up and say that 'Hey, I can actually do it'. Today, I am not just a pretty face standing or being there as an accessory", says Jackie.
For someone who stepped into the world of movies 2.5 years back and began her career with 'Aladin', Jackie has come a long way with 'Jaane Kahan Se Aayi Hai' up for release, an item number in 'Housefull' being much talked about and a major soft drink commercial (featuring her along with Ranbir Kapoor and Sanjay Dutt) currently on air. As she dominates air space week after week, Jackie admits that wheels have finally started to move for her in Bollywood.
"Yeah, it's great and I am really excited. This is a role, which is completely 'out of the world'. Pun intended. After all, I am playing an alien naa", winks Jackie who plays the character of an alien from Venus in 'Jaane Kahan Se Aayi Hai', "Also, compared to 'Aladin', my role is much bigger here while scope to perform as an actor is huge as well."
So does she feel that 'Jaane Kahan Se Aayi Hai' has been a far better experience?
"See, 'Aladin' was great too. Since I was a newcomer, the film didn't put too much of pressure on me in terms of role. Here in JKSAH, it is a completely different experience, right from the script to alien character that I play to the number of lines that I have to deliver", says Jackie.
Second Bollywood film. Second film with Riteish Deshmukh as her co-star. It must have been great for Jackie to be re-uniting with him, right?
"It worked 100% for me", smiles Jackie, "Though this is my second movie with Riteish, overall 'Jaane Kahan Se Aayi Hai' was an entirely new experience. Reason being there was a new director (Milap Zaveri), a new script, a new scene. Having said that, I was glad that Ritiesh was there because after 'Aladin', both of us have been great friends."
-Sampurn Wire