Reliance Power set to bag 4,000 mega watt UMPP at Krishnapatnam in AP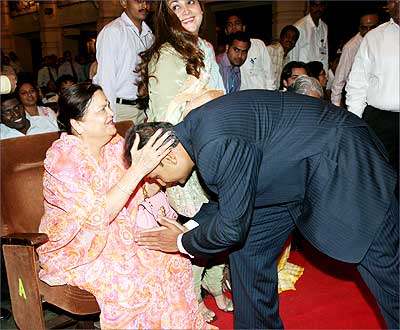 Reliance Power Ltd emerged as the lowest bidder in Krishnapatnam Ultra Mega Power project. Reliance Power quoted a price of Rs 2.33 per unit. Reliance Power has recently won Ultra Mega Power Project (UMPP) in Madhya Pradesh. Anil Ambani's Reliance Power will set up UMPP with capacity of 4,000 mega watt at Krishnapatnam in Andhra Pradesh. The project cost is estimated at Rs 16,000 crore.
L&T's bid was marginally higher than Reliance power at Rs 2.68 per unit. Sterlite Industries was also competing for the project with a bid of Rs 4.18 per unit. The decision on the current project is expected to be finalized by 17th of this month.
Imported Coal will be used for the Krishnapatnam project. Reliance Power will fund the project with initial Public offer of Reliance Power.
Reliance Power had won a similar mega project for Madhya Pradesh after Lanco's bid was disqualified. Reliance Power is expected to complete the earlier project in 4 years.
Power sector in India is looking very promising. There are many stocks which are good for investments for long term. Reliance Energy has seen decent returns over past couple of months. Technical Analysts are recommending investment in Reliance Energy with a short term target of Rs 2500.
There are other players in Power Sector as well. Torrent Power is looking good at current levels. The stock has recently seen a 52-week high of Rs 208. Power Finance Corporation is another interesting stock for long term investment.