Ramesh Damani Remains Optimistic About Indian Stock Markets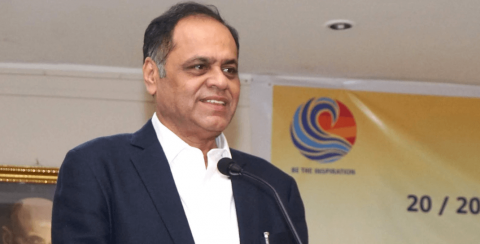 Stock Market veteran Ramesh Damani is optimistic about Indian stocks and thinks that PSU sector, Quick Service Restaurants, Defence and Railway stocks could surprise investors with good returns over medium term. Damani added that he expects value unlocking in many PSUs with government planning privatization in many big companies.
Damani added, "Look at -- case by case -- sectors like paper, auto ancillary, media where there could be higher cash value and high dividend yield. Invest in these stocks with a long period -- three to five years -- as these would give superior return."
Damani said that he doesn't feel that there is any technical threat to Indian businesses over next 3-5 years. He remains bullish on Indian stocks. Damani is also positive about the improving business sentiment. He said, "I look at individual stocks, lot of stocks are already cheap as these companies look confident about next six months than previous 6-9 months."
Indian markets have gained after the government announced reduction in corporate taxes. Companies are expected to showcase better performance due to tax savings. This will lead to higher valuations for stocks in medium to long term.