Rahul Gandhi to arrive in Amethi today
Amethi, Jan 26: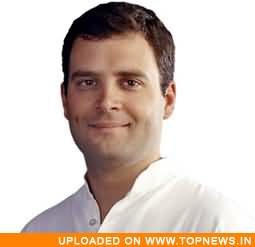 AICC General Secretary Rahul Gandhi will arrive here today on a three-day visit to take stock of several development schemes.
During his visit, he will take stock of the implementation of National Rural Employment Guarantee Scheme (NREGS).
The NREGS provides a legal guarantee for hundred days of employment in every financial year to adult members of any rural household willing to do unskilled manual work at the statutory minimum wage.
Besides reviewing projects, he will visit Salon and Tiloi areas.
On Sunday, Rahul will interact with local bodies and block representatives. Later, he will inaugurate road projects in Jamo area.
Before leaving for Delhi, he will attend a meeting of district monitoring committee. (ANI)