Porsche's vehicle subscription service now includes all-electric Taycan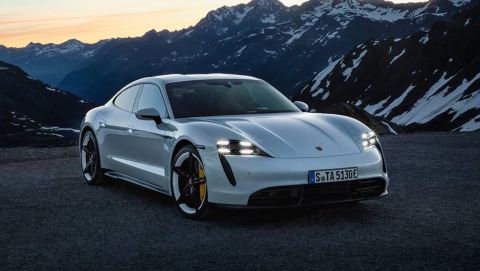 German luxury automobile manufacturer Porsche continues to broaden the scope of its vehicle subscription service that provides subscribers with a range of vehicles at a range of prices, and now it includes the fully-electric Taycan.
Porsche confirmed that its Drive Subscription Service now includes Taycan electric sedan under the Porsche Drive Subscription & Rental program. While the addition of the Taycan is an encouraging development for EV enthusiasts, its high price remains a matter of concern for many. Subscription service of the Taycan EV starts at $2,500 per month, which is unaffordable for a majority of consumers.
The base model of the all-electric Taycan with rear-wheel drive (RWD) is the entry model, and it costs $2,500 per month. The Taycan 4S is available for monthly subscription at $3,250 per month. Thus, it is among the most expensive offerings in the service. However, the German automaker is allowing subscribers to rent the Taycan 4S at a rate of $335 per day for a maximum of three days. Subscribing the EV for four or more than four days bring down the rate to $295 per day. The Taycan joins a fleet that includes a wide array of vehicles, ranging from 911 to the Porsche Macan.
But, one should keep it in mind that the hefty price of subscription includes all operating costs that have been bundled into a single fee by the company. More precisely, it includes full insurance coverage, maintenance charge, and charging expenses. According to Porsche, the subscription price works out to roughly 20 per cent more than a characteristic two-year lease.
Kjell Gruner, President and Chief Eexcutive Officer (CEO) of Porsche North America, said that one should consider Porsche Drive as convenient way to access the unique Porsche experience, he stressed that the subscription service is a solution for those who prefer shorter-term and more flexible access to the company's luxury cars.
Speaking on the topic, Gruner said, "In three years of testing and growing the concept, together with our dealers, we have created a solution for people who prefer shorter-term and more flexible access. We always want to welcome new friends to our brand, and the fact that 80 percent of Drive customers are new to Porsche is a mark of the program's success."
The German luxury automaker has also announced expansion is its subscription service to some more cities, which now covers Atlanta, Houston, Phoenix, and Irvine, Los Angeles, San Jose, San Diego, and San Francisco.