Porsche's new software update improves Taycan EVs' efficiency, range and functionality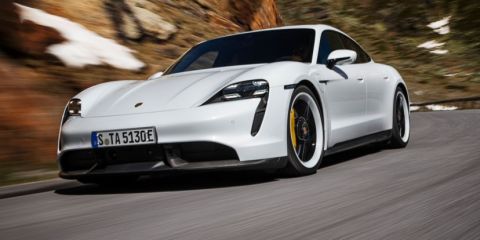 A major software update announced by Germany-based luxury automobile giant Porsche will reportedly bring significant efficiency, range and functionality enhancements to thousands of electric vehicles (EV) worldwide.
In an official press release, Porsche said that the owners of 2020-2022 Taycan EVs will need to visit a Porsche workshop to bring their older vehicles up to the software level of the 2023 Taycan EV. The software update is available for more than 75,000 Taycan EVs worldwide, regardless of the vehicle's age, powertrain and body.
Depending on the age of the EV, owners will be able to get a boost in powertrain efficiency leading to a WLTP range gain of roughly 50 kilometers (approximately 31 miles) on a single charge. In addition, owners will be able to enjoy new functions and enhancements in the Porsche Communication Management, Porsche Connect and assistance systems.
When it comes to powertrain, the software update will also bring enhancements to efficiency by totally disconnecting and de-energizing the front electric motor on all-wheel drive (AWD) models in both normal and long range driving modes. The electric freewheel will result in reduction of frictional drag losses, which will in turn result in a notable increase in the vehicle's driving range.
The long list of other changes includes an optimized energy retrieval strategy and AWD indicator that will appear as an energy-flow indicator in the vehicle's central display. The update also enhances thermal management by conditioning of the battery in a better way, particularly at low outside temperatures. This enhancement will enable the Porsche Taycan to get recharged in a shorter time period, and deliver a greater range.
As mentioned above, Porsche Communication Management and Porsche Connect systems will also get new functions, including greater ease of use. Voice control, wireless Android Auto, and Spotify app integration in the 220-2021 Taycan will also get optimized.
Assistance systems will also get enhanced. With the update applied, the sensors of the ParkAssist function will work with a greater range. Furthermore, even smaller parking spaces will be suggested to the driver.
The software update is free for Taycan owners but it can only be carried out during a visit to a Porsche workshop.
The luxury brand refers to the new update as the "uPdate" as the 2023 model year bears the "P" letter. The manufacturer underlined that the scope of the update and period of the essential workshop visit will depend on the particular software status of the Taycan EV in question.