Omega Seiki, Trans ACNR sign MoU for EV refrigeration solutions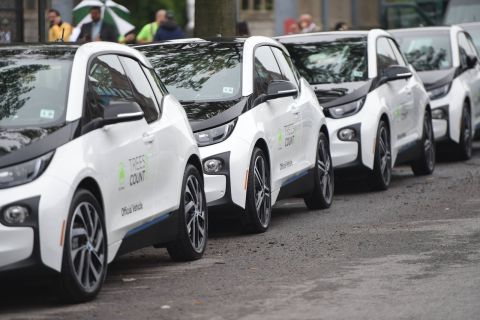 Omega Seiki Mobility Private Limited, a member of the Anglian Omega Network that manufactures cold-forming parts for the automotive & rail industries in India & abroad, has announced the signing of Memorandum of Understanding (MoU) with Trans ACNR (Transport Air Conditioning & Refrigeration) to jointly work on refrigerated containerized lithium-ion battery-powered electric vehicles (EVs).
Under the terms of the MoU, Omega and Trans ACNR will initially start working jointly on design and development of a refrigerated unit and insulated box for environment-friendly EVs. In the first phase, a prototype sample will be produced and installed inside three-wheeler called Rage+, which was launched at this year's Auto Expo that primarily targets the B2B segment.
It may be noted here that Trans ACNR is known for its specialization in manufacturing bus air-conditioning as well as transport refrigeration systems. Both of the parties have identified multiple projects to work on in partnership with each other. Under the newly-signed MoU, the two companies will be responsible for design simulation, testing and product development of refrigerated containers that will be integrated with two, three and four-wheeled EVs.
Anglian Omega Chairman Uday Narang expressed delight on the collaboration, expressing hope that it would help ensure efficient and flexible delivery of products like vaccines, pharmaceuticals preparations, food and flowers.
When asked for a comment on the deal, Narang said, "We are delighted to collaborate with TRANS ACNR in order to give better last mile delivery vehicles of a cold chain production process to ensure efficient and flexible delivery of COVID-19 vaccines - once available, pharmaceuticals preparations, fresh food, flowers and other products with strict requirements regarding storage temperature."
Trans ACNR's managing director Shatrughan Kumar also praised the deal, saying joining hands with Omega – an esteemed mobility group across India and abroad – would bring know-how in designing and manufacturing suitable products to help build a strong network for the world's second most populous country.
To produce efficient refrigeration systems for EVs, the partners will concentrate on system design for reefer box, batter & battery management systems; know-how for power-train, electronics, charging systems, telematics; and in general vehicle structural design in addition to performance of battery and drive-train.
Omega believes that EVs are probably the biggest technological disruption faced by the global automotive industry, and the Indian automotive industry will surely be impacted by it. Thus, the company sees it as a major challenge as well as an opportunity for the entire industry.