Nuclear assets of a "volatile state" are a threat to India: NSA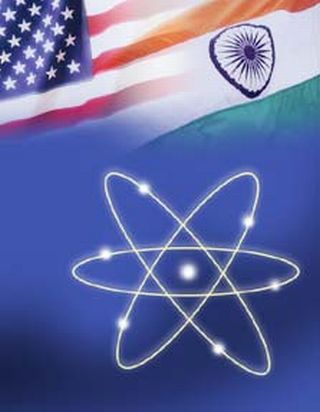 Munich, Feb 11: After International Atomic Energy Agency (IAEA) chief Mohamed El Baradei expressed concern over the Pakistan's nuclear arsenal, India's National Security Adviser, M K Narayanan, without naming Pakistan has said that India faces threat from (the latter's) nuclear assets falling into wrong hands of "volatile states."
"What are the key challenges to Asian and global security today? The challenges are many. Quite a few are security-related and are highly daunting in nature," said Narayanan.
"First and foremost, are existential threats and vulnerabilities that pluralistic, secular and democratic countries such as India - with rapidly modernizing economies - face from nations in the region that are authoritarian, anti-democratic and anti-secular, approximating to failed states," he added.
In January this year, El Baradei had said that he was "worried that nuclear weapons could fall into the hands of an extremist group in Pakistan or in Afghanistan."
Speaking at an international conference on 'security policy' in Munich, Narayanan expressed concern over South Asia being "source" as well as a "destination" of nuclear weapon's proliferation.
"Credible reports suggest that the region has been both a source and a destination for proliferation of weapons of mass destruction (WMD) material and equipment - a situation that is cause for concern if proper steps are not put in place," he said.
Narayanan went on to say that proliferation of WMD and terrorism originating from Pakistan-Afghanistan poses dangers not only to South Asia, but also to the entire world.
(ANI)