Noida Expressway Real Estate Projects Outlook by ANAROCK Property Consultants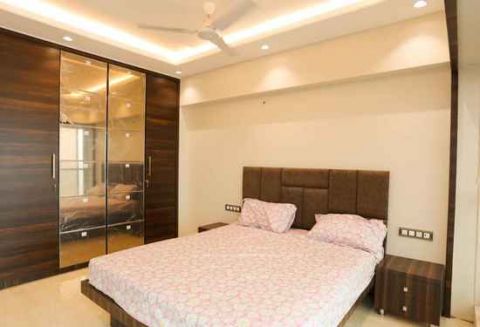 The overall demand for residential properties along Noida Expressway slowly picked up in 2016. However, after DeMo in late 2016 and RERA and GST implementation in 2017, residential development activity along the expressway has been relatively slow.
With the major impact of these disruptive policies now absorbed, housing development along the expressway is will pick if more projects reach the finish line. Housing demand can improve once Noida Metro's Aqua Line, linking the twin-cities of Noida and Greater Noida, is fully operational.
Aqua Line runs through 21 stations (15 of them in Noida and six in Greater Noida) and covers 29.7 km. of connectivity between these areas. The line between Sector 51 in Noida to Depot Metro stations Greater Noida has been operational since January 2019.
With improving connectivity and constant infrastructure upgrades, Noida Expressway can eventually emerge as a self-sustaining residential hub that will attract both home buyers and investors. However, as already mentioned, much depends on how efficiently developers are able to complete their projects to the backdrop of the liquidity crunch.
The sectors adjoining the Noida Expressway saw the launch of nearly 13,030 units since 2013 till Q3 2019. 2013 saw the maximum new supply (about 38%) followed by 2014 with close to 31% launches.
Noida's residential market saw minimal launches since 2017. Just around 600 units were launched in the last 2 years, as developers were either busy completing their previously launched projects or trying to clear their unsold stock.
Most of the housing units are stuck in various stages of non-completion, as builders struggle to complete projects and meet timelines due to overcapacity and financial crunch. Subsequently, there are multiple litigation issues as well.
As on Q3 2019, approx. 3,900 units are still unsold in the market, of which 89% are still under various stages of construction.
While 21% (2,750 units) of the overall supply is ready-to-move-in, another 15% (2,010 units) is expected to hit the market in less than a year. The remaining 8,270 units are expected to take more than a year for completion, indicating that execution needs to pick up pace here.
The significant reduction in launches clearly indicates that developers are focusing on the completion of existing projects rather than launching new ones.
Property prices along Noida Expressway rose steadily till Q1 2016, after which prices dropped marginally due to low buyer sentiment. In fact, post DeMo in November 2016, the NCR realty market has been largely passive.
The slew of reforms including RERA and GST also had a major impact on the NCR residential market. Property prices have depreciated by around 3% in the past three years with the average price in Q3 2019 being INR 5,065/sq. ft.