NASA shortlisted Sunita Williams to travel to space once again
Submitted by Devang Murthy on Sat, 07/10/2010 - 19:06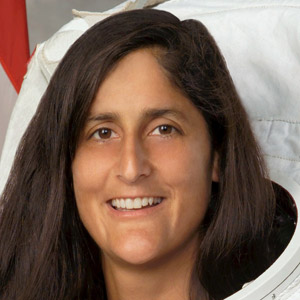 NASA had declared on Saturday that Sunita Williams, an Indian-American Astronaut will visit the space once again. Sunita Wiiliams, 44 yrs old, become the first space women by experiencing the longest space flight of 195 days. She belongs to a Gujarati family born and brought up in Euclid, Ohio.
She had made her first flight to the space station in June 2010 with engineers' Russian cosmonaut Yuri Malenchenko and Japanese astronaut Akihiko Hoshide on Soyuz 31 flight. NASA and its international partners, the Russia Federal Space Agency and the Japan Aerospace Exploration Agency (JAXA) have jointly decide to announce the name of Williams as the member of new International Space Station crews along with other three astronauts.
Williams is working with NASA since very long time, she was selected by NASA in June 1998. Williams was appointed as a flight engineer on the International Space Station. She launched with the crew of STS-116 on December 9, 2006, docking with the station on December 11, 2006. In October 2012, Williams will be promoted as the commander of the International Space Station, said by NASA. Williams was the member of the Expedition-14 crew and had gained a reputation for women with four spacewalks totaling 29 hours and 17 minutes of EVA. Williams' record was subsequently broken by Astronaut Peggy Whitson who manages to take five total space walks. Williams has set a new record for women by staying for 195 days in the space and had broken the record set by Shanon Lucid.
Technology Sector