Muslim youth continue seeking clemency for Sarabjit Singh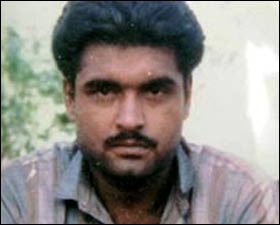 Bhopal, Apr 21: Muslim youth here took out a bike rally seeking clemency for Sarabjit Singh, the Indian on death row in Pakistan.
"From our and the Pakistani Government, we people of all Hindu, Muslim, Christian and Sikh faiths are seeking clemency for Sarabjit Singh, who is facing death row. He is lodged in Pakistani jail for 18 years. We also demand that Sarabjit's daughter has never seen her father and vice-versa. We want them to meet," said Dilip Singh, President of a Sikh temple management committee, who organised the rally.
Sarabjit reportedly sent a special request to authorities in Islamabad to be allowed to meet his younger daughter Poonam whom he has never seen.
With a spokesman of Pakistan President Pervez Musharraf saying on Saturday that there are no plans to put off Sarabjit's execution of April 30, the Indian death row convict conveyed his request to Indian High Commission officials who met him at Lahore's high security Kot Lakhpat Jail on Saturday.
Sarabjit's daughters - Swapandeep and Poonam, his wife Sukhpreet Kaur, his sister Dalbir Kaur and her husband Baldev Singh are expected to arrive here on April 23 to meet him. The Pakistan High Commission in New Delhi granted them visas to facilitate their visit to Pakistan last week.
External Affairs Minister Pranab Mukherjee on Friday made a fresh appeal to the Pakistan government to grant clemency to Sarabjit on humanitarian grounds.
Pakistan President Pervez Musharraf had last month rejected the mercy plea by Sarabjit, who was to hang on April 1, but his execution was later put on hold. (ANI)