Mistakes Made by Donald Trump in dealing with COVID-19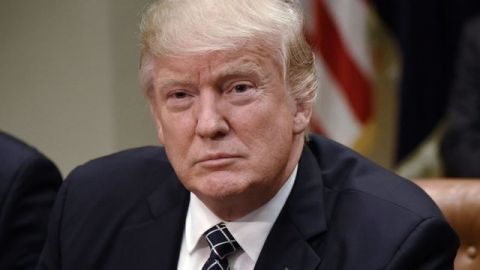 U.S. President Donald Trump has made many big mistakes in dealing with the coronavirus epidemic and these mistakes could cost him dearly. As the number of infections rise, Trump is facing a backlash from media, people, politicians, health experts and online users. Trump downplayed the risks associated with COVID-19 but he has finally understood the magnitude of problems that he and United States will be facing.
Till mid-March Trump was repeating that coronavirus is a minor threat and his government will contain it. He even mentioned this as Chinese virus during some of his press briefings. However, as the situation went out of control, Trump started telling that he is a war time President and that the country was at war with COVID-19. The things have changed in the recent days and as the number of infections in the United States cross 250,000, Trump is feeling the pressure from all sides.
The media has started criticizing Trump and his administration's slow action against the pandemic. With more reports coming against Trump's inaction, he is facing trouble. Even some reports have mentioned that not taking the threat seriously could impact Trump's chances of reelection.
Rep. Maxine Waters (D-California) attacked Trump on Monday over his administration's response to the coronavirus pandemic, calling him an "incompetent idiot" in a series of fiery tweets and telling him to "stop congratulating" himself. Waters said, "You're a failure & you've mishandled this #COVID19 disaster! You're not knowledgeable & you don't know more than experts & generals. Your ignorance & incompetence are appalling & you continue to demonstrate that every time you open your mouth!"
Dr. Anthony Fauci, the government's top infectious disease expert, said the US could experience more than 100,000 deaths and millions of infections. States with higher number of cases are asking the Federal government to provide help. Joe Kennedy III, a Democratic Congressman from Massachusetts, tweeted: "We need supplies. We need masks. Our frontlines are suffering. Suggesting otherwise is disgusting."
Recently Trump announced that social distancing would continue till April 30. He said that if his administration can keep the death toll under 100,000, it would be a 'very good job'.