MCX stocks surge 8% on stake sale to Kotak Mahindra
Submitted by Dalbir Sahota on Mon, 07/21/2014 - 21:36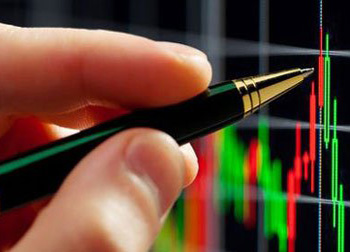 Mumbai: Shares of Multi Commodity Exchange of India Monday settled nearly 8 percent higher after Jignesh Shah-led FTIL signed an agreement to sell 15 percent stake in MCX to Kotak Mahindra Bank for Rs 459 crore.
MCX's shares zoomed 7.90 percent to close the day at Rs 848.35 after rising 13.83 percent to Rs 895 -- its 52-week high at the BSE in intra-day trade.
On the NSE, shares of MCX ended 7.91 percent higher at Rs 848.70.
FTIL's scrip climbed 2.11 percent to close at Rs 273 on the BSE.
Shares of Kotak Mahindra Bank also gained 0.62 percent to Rs 940.90 on the BSE.
Financial Technologies India Ltd (FTIL) originally held a 26 percent stake in commodity exchange MCX.
Earlier this month, it sold 6 percent stake in MCX in two rounds for about Rs 220 crore, bringing down its shareholding to 20 percent.
After an agreement with Kotak Mahindra Bank to sell 15 percent stake, FTIL is left with 5 percent stake in MCX.
FTIL is divesting its 26 percent stake in MCX after market regulator FMC had declared FTIL unfit to run any exchange in the wake of Rs 5,600 crore payment crisis at group company National Spot Exchange Ltd (NSEL). -- PTI
Technology Sector