Maruti Tops J D Power Customer Satisfaction Survey For 2007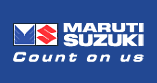 New Delhi: Maruti Suzuki India (MSIL) has topped the J D Power Asia Pacific customer satisfaction index for 2007.
The country's biggest largest car maker has scored 838 points out of 1000, and becomes the only carmaker to score above the industry average of 777 points.
Honda, Hyundai, Toyota and Ford made 765, 745, 740 and 737 points respectively, and registered their names in the top five of the list. Skoda, Mahindra, Chevrolet and Tata scored 736, 733, 731 and 690 respectively and mentioned among top names in the study.
The study assesses the overall contentment of the owners of the vehicle who visited their official dealer or service center for maintenance or repair work in the initial 12 to 18 months of ownership.
The overall satisfaction level of the customers is determined by utilizing seven measures including service quality; user-friendly service; service advisor; service initiation; service delivery; and in-service experience.
Mohit Arora, senior director at J.D. Power Asia Pacific, Singapore said, "The steady improvement in industry-wide CSI performance during the previous three years reflects the success that many manufacturers have had in enhancing the customer experience at their dealerships."