Malaysian wildlife officers seize 210 monitor lizards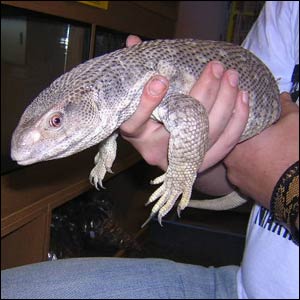 Kuala Lumpur - Malaysian wildlife officers seized 210 clouded monitor lizards believed to be for sale at a village in the central Pahang state, officials said Monday.
A raid conducted by the wildlife department on Saturday led to the discovery of the protected animals in individual sacks, department director Khairiah Mohamad Shariff said.
The lizards were valued at about 10,500 ringgit (2,837 dollars), she said.
Khairiah said no suspects were detained in the operation.
The clouded monitor lizard is a protected animal species and is highly popular for its meat, which many in Malaysians believe has medicinal value. (dpa)