Long Term Buy Call For Jindal Steel
Submitted by Malini Ranade on Wed, 09/15/2010 - 17:36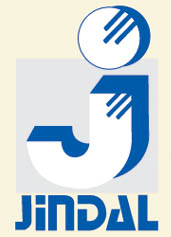 Stock market analyst Rahul Mohinder has maintained 'hold' rating on Jindal Steel & Power Ltd stock with a target of Rs 800 plus.
The analyst said that the stock will achieve the said target in a period of 12 months.
Today, the stock of the company opened at Rs 713.10 on the Bombay Stock Exchange (BSE).
The share price has seen a 52-week high of Rs 778 and a low of Rs 585 on BSE.
Current EPS & P/E ratio stood at 17.30 and 40.79 respectively.
Jindal Steel, Bolivia, a division of Jindal Steel and Power, declared that it had bagged 3,000 acres extra to set up its $2.1-billion steel and power facility in Santa Cruz region of Bolivia.
JSPL is the most valuable private steel producer in the country, having a yearly income of more than Rs 10,000 crore.
JSPL is a top participant in Steel, Power, Mining, Oil & Gas and Infrastructure.
Technology Sector