Jay Shree Tea Expects To Buy Another Tea Garden In Africa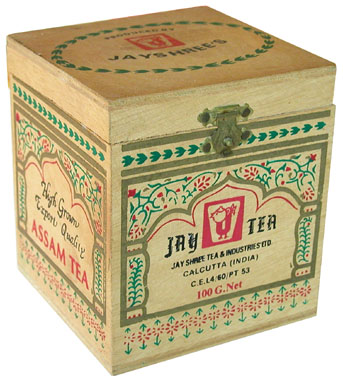 Jay Shree Tea and Industries, a B.K. Birla Group company, is eyeing to get hold of a tea garden in Africa by the end of the existing financial year.
In April 2010, Jay Shree Tea had bought four gardens in Uganda and Rwanda.
Mr. D.P. Maheswari, company's MD stated, "We expect to close the latest deal by the end of 2010-11. With all the acquisitions in place, we see our topline crossing Rs 500 crore in 2010-11."
In April this year, Jay Shree purchased 60% equity stake each in Mata Tea Co Ltd and Gisakura Tea Co Ltd in Rwanda in addition to a 100% equity stake each in Uganda's Kijura Tea Co Ltd and Bondo Tea Estate.
While the Rwandan estates generate 4.1 million kg each year cumulatively, the two gardens in Uganda's Kabarole region make 1.2 mln kg in total.
During the company's AGM, chairman B.K. Birla said, "Our recent acquisitions in Africa for Rs 30 crore have come at a very competitive price with a payback period of just two years. Now we are looking to buy more tea gardens there."
In India, Jay Shree firmed up a coalition with the Assem Tea Corp in Jan 2010 for acquiring green leaf of Longai and Ishabeel tea estates and to run the Longai tea factory to make one million kg of made tea on a yearly basis.
Birla said following the acquisitions, the company's tea production is expected to jump to 26 million kg in 2010-11 as against 23.40 million kg last year.
Making entry into sugar, the company bought 100% equity stake in M.P. Chini Industries Ltd., an unlisted sugar company having a capacity of 4,600 TCD at Majhaulia in Bihar.
Mr. Maheswari also said that the sugar mill's capacity had been lifted to 5500 tcd and the increased production would be available from October. (With Inputs from Agencies)