Irish Lisbon Treaty opponent to form Europe-wide party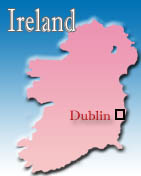 Dublin - The man who spearheaded Irish opposition to the European Union's Lisbon Treaty said Monday that he hoped to turn his organization into a European political party.
Declan Ganley told Irish broadcaster RTE his aim was to run candidates in many EU states in the June 2009 European elections.
He said the move would provide an opportunity across the EU to provide a proxy referendum on the treaty designed to streamline the running of the 27-nation bloc.
On Saturday, the Irish Times newspaper reported that Ganley had submitted documents to the companies' registration office in Dublin to register his organization Libertas as a political party.
Ganley said the report was substantially correct, but no final decision had been taken on fielding candidates. He said laws regarding fund-raising would need to be looked at first.
Irish voters blocked the introduction of the Lisbon Treaty when they voted "No" in a referendum held on June 12 after a massive campaign of opposition organized by Libertas. (dpa)