Iran rejects limiting its crude oil exports
Submitted by Satish Kumar on Fri, 05/09/2014 - 11:27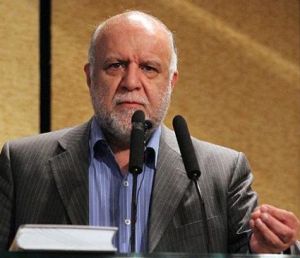 Tehran, May 9 - Iran will not accept any limitations on its crude oil exports by foreigners, the country's oil minister said here Thursday.
"Iran will not accept any numbers and figures for the volume of its oil exports dictated by others," Xinhua quoted Bijan Namdar Zanganeh telling reporters on the sidelines of an international exhibition linked to oil, gas and petrochemicals.
Iran itself will determine the amount of its crude oil exports, he added.
Over the past three months, Iran's crude oil exports have reached 1.2 million barrels per day, some 200,000 barrels per day beyond what was stipulated in an interim nuclear agreement signed last November.
Under the nuclear deal with the US, Britain, France, China, Russia and Germany, Iran agreed to halt part of its controversial nuclear programme in exchange for an easing of sanctions that had crippled its economy. (IANS)