India's OEMs accelerating shift towards EVs: HDFC Securities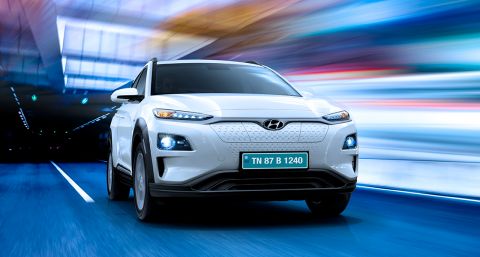 Amid growing demand for electric vehicles (EVs), India's automobile original equipment manufacturers (OEMs) are accelerating their shift from conventional vehicles towards EVs by enhancing collaborations and investing in startups, according to a new report by HDFC Securities Ltd.
HDFC securities Ltd., a financial services intermediary and a subsidiary of private-sector lender HDFC Bank, said in its latest report that passenger vehicle OEMs like Maruti will most probably start introducing hybrid (gasoline plus electric) models, which will enable the manufacturer to make the transition towards environment-friendly EVs in the medium term (FY25-30).
According to the report, OEMs are open to collaborate with other entities and invest in EV startups to maintain capital efficiency, while making a smooth shift to the EVs.
The newly published report states, "Along with developing electric products in-house, OEMs are open to collaborations, to reduce the speed-to-market as well as maintain capital efficiency. Part suppliers are attempting to be segment agnostic, developing components for ICE, hybrid and EV products."
In the report, HDFC Securities also pointed out that other OEMs are taking up different methods towards electrification, such as ramping up production of EVs that they already have in their portfolios.
While there is no threat to the businesses of well-established OEMs like Maruti in the medium term, looking further ahead (beyond FY2030), the outlook for such OEMs becomes gloomy as their businesses will face threats from BEVs and the resultant competitive dynamics in various manners.
In short, the analysts from HDFC Securities warned that terminal growth assumptions for PV OEMs would likely face a significant risk in the longer term.
The report also pointed out that the early adoption of EVs will be quite limited because of a number of constraints, including buyers' anxiety over range of EVs, their lengthy charging times, and high capital costs.
However, the outlook for electric two-wheelers is comparatively brighter as the analysts believe that electric two-wheeler, such as e-scooters and e-motorcycles, will enjoy greater adoption rates in the near term future as startups are aggressively ramping up their production plans.
Earlier, IESA, India's leading alliance on energy storage and EVs, had also predicted a bright future for various EV segments. In its annual report, IESA said that the Indian EV market would likely grow at CAGR of 44 per cent from 2020 to 2027, with as many as 6.34 million units hitting public roads annually by 2027.