Indian Stock Market Outlook by Mustafa Nadeem Epic Research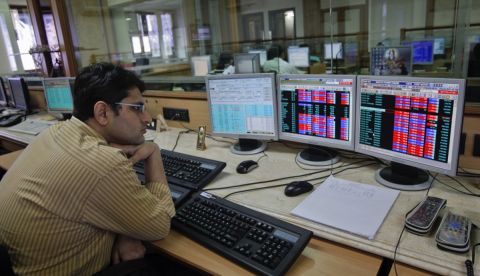 Indian stock markets have been hovering around their all-time high in the recent weeks. The buying support from small corrections has led BSE Sensex to its all-time high but majority of mid-cap and small-cap stocks have missed the rally. Stock market outlook by Mustafa Nadeem Epic Research follows..
Shooting Star forms on the weekly chart caution the bulls for the week ahead. A shooting Star is a reversal pattern usually formed around previous highs and having it appear near all time is a caution for investors in the coming week. Breadth has been relatively negative as compared to the previous week with most indices and sectors witnessing profit-booking, except Nifty bank and Reality.
Global cues were positive though markets undertone was in dilemma over the rollback of tariffs. Markets were seen adding gains over the news of rollback but later the scepticism was seen with profit booking as the "trade deal" did not seem as forthcoming as it was expected given the various "phases". Despite the same, we are seeing very good and strong positive cues due to better than expected earnings season which were expected to be weak.
Domestic cues, however, were hurt by Moody's turning India ratings from stable to negative pointing out its concern over slowing economic growth. It is now critical how market participants react to it since we have just witnessed positive flows from FII after months of selling.
Equity markets which are trading near all-time highs will be facing two important data in the coming week which can act as a catalyst for an upside breakout or further pressure. IIP numbers which were down at -1.1% are expected and any negative element can spoil the party for bulls. Manufacturing production has been down for a while and is at -1.2% and is expected in the coming week. With that, we are seeing Inflation numbers as well which is expected t surpass the 4% mark.
The Indian equities market is seeing some profit booking as we are near all-time highs and it is quite natural but it is also an important point of inflexion for bulls and bears. We need a decisive breakout from here for bulls to make sure rally is sustained and we reach for higher numbers. The derivatives data point to a broader range of 12200 - 11800. While there may be some buying coming at lower levels, given the bullish undertone, but some profit booking is expected in the zone of 12100 - 12200. We also have our very important resistance of 12135 in the zone. So the market needs to take out this confluence of resistances to see the next leg of rally else is going back into a consolidation range.