Icon Energy signs LNG deal with China's SinoGas Group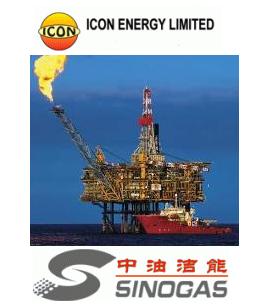 Icon Energy Ltd., an Australian oil and gas explorer, announced today that it had signed a deal with SinoGas Group of China to supply liquefied natural gas. The value of the deal could be anything between $A23 billion and $A 32 billion, depending on oil prices. The shares of Icon rose the most in 15 months today.
Queensland based Icon Energy said that it had signed a memorandum of understanding with Shenzhen Sino Industrial Development Co, a subsidiary of SinoGas Group Ltd. According to the deal, Icon will have to supply40 million metric tons of LNG over next 20 years. Icon said further that the detailed terms of the accord will be negotiated and executed by August 31 this year.
Market analysts said on the deal that it would give great confidence to Icon, which is a junior company in coal seam gas sector. Icon is currently not producing any liquefied natural gas in Australia. The company said that it will derive the required LNG from coal seam gas at its projects in eastern Australia.
"The company plans to meet the contractual requirements through current tenements in South Australia and Queensland, arrangements with existing partners and the securing of additional assets," said Icon in a statement.
However, the investors were very impressed by the deal as the shares of the company jumped 48% today. The shares were reportedly closed at 45 cents after making a high of 65 cents.