HTC Rolls Out Its 'TyTN II' Mobile Phone In India @ Rs 33,000
Submitted by Darpana Kutty on Sun, 03/30/2008 - 14:16
HTC has made announcement about the launching of its stylish mobile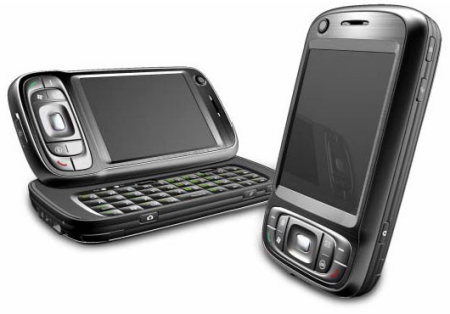 device 'TyTN II,' in the Indian market.
Along with an advanced adjustable screen angle, the new HTC TyTn II phone also features global high-speed HSDPA connectivity. Its tri-band UMTS and quad-band GSM/GPRS/EDGE help users to get connected in any part of the country.
Ajay Sharma, Country Manager, High Tech Computer Corp (HTC) India said, "The launch of the HTC TyTN II, is all about fast, easy access on the move to the kind of features and connectivity previously reserved for the PC world."
"This phone is a perfect match for mobile professionals and advanced mobile consumers on the go who can now benefit from the powerful feature set that the HTC TyTN II offers and the true high-speed mobile access the mobile operators are now offering," Mr. Sharma added.
The device weighs just 190 g (with battery), and has dimensions of 3.61" x 2.71" x 0.79". The phone's 2.8-inch color screen slides back to exhibit a full 'QWERTY' keyboard, which tilts up to place the phone's screen in such a style that lets users to read and create emails, using applications or even just playing videos and games.
Its in-built GPS gives users the permission to navigate easily. Besides, the device also features 3.5G high speed internet - HSDPA, at speeds 9 times faster as compared to 3G and WiFi 802.11b/g that guarantees users to enjoy quick surfing, uploading and downloading while moving anyplace throughout the world.
By making use of Windows Mobile 6, the HTC TyTN II provides a complete package of business applications that comprise Word Mobile, Excel Mobile, PowerPoint Mobile, contacts, calendar, push e-mail, notes, tasks, PDF viewer and more.
Its HTC home-screen feature gives easy access to calendar entries, text messages, photos plus  one touch provides the live weather conditions and four-day forecasts.
The Smart HTC TyTn II phone is available through authorized dealers at a price of Rs 33,000.