Hold Reliance Capital For Long Term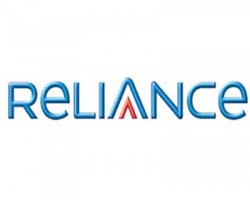 Stock market analyst Radhika Gupta of Forefront Capital Management has maintained 'hold' rating on Reliance Capital Ltd stock.
According to analyst, the investors can hold the stock for long term as this is fundamentally strong and a good stock in the ADAG pack.
Today, the stock of the company opened at Rs 766 on the Bombay Stock Exchange (BSE). The share price has seen a 52-week high of Rs 1005 and a low of Rs 620 on BSE.
Current EPS & P/E ratio stood at 17.59 and 42.51 respectively.
Reliance Capital announced that it will get hold of an 18% equity stake in business channel Bloomberg UTV.
The company said, "The investment will form part of Reliance Capital's exposure to the fast growing and high potential in the Indian media sector."
UTV functionaries refused to comment on the value of the deal.
After shifting the interest, Bloomberg will hold 15% stake in the company and the remaining 67% will be controlled by the UTV founders, led by Ronnie Screwvala.
Reliance Capital already has an equity stake in the Network 18 Group that operates CNBC, CNN-IBN, IBN 7, Colors and Awaaz channels.
Moreover, Reliance Cap also holds an equity stake in the TV Today network, which runs Aaj Tak and Headlines Today news channels.