Guyana cricket icons Gibbs, Lloyd inducted into ICC Cricket Hall of Fame
Submitted by Mohit Joshi on Sat, 03/21/2009 - 21:51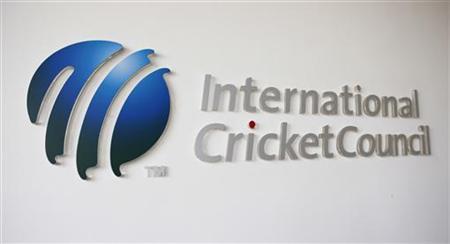 Guyana (West Indies), Mar. 21 : Two more former West Indies icons were inducted into the ICC Cricket Hall of Fame during the lunch break of the first one-day international between West Indies and England at the Providence Stadium, Guyana on Friday.
Lance Gibbs alongside his cousin Clive Lloyd, ex-ICC match referee and now Chairman of the ICC Cricket Committee, were inducted in a special ceremony in front of a large and appreciative crowd.
Commemorative caps were presented to the pair by West Indies Cricket Board President (WICB) and International Cricket Council (ICC) director Dr Julian Hunte and Chetram Singh.
The cousins are two of the three Guyanese players to be inducted into the Hall of Fame, the third inductee being Rohan Kanhai who is due to receive his cap later in the year.
Lloyd and Gibbs are part of a group of 13 West Indians who are in the initial intake of 55 players into the Hall of Fame*, a joint venture between the ICC and the Federation of International Cricketers' Associations (FICA).
In a career spanning 18 years, Lloyd played 110 Tests for the West Indies, scoring 7,515 runs, including 18 centuries and finished with an average of 46.67. Lloyd also played in 87 ODIs in which he scored 1,977 runs at an average of 39.54.
After finishing his career as a cricketer in 1985, Lloyd joined the International Cricket Council in 1992 as part of the Emirates Elite Panel of ICC Match Referees and stood in 53 Test matches and 133 ODIs before retiring in 2007.
The 64-year-old Lloyd continues his association with the ICC to this day and is the Chairman of the ICC Cricket Committee, a role he took over in 2008 from another ICC Cricket Hall of Famer and former India maestro Sunil Gavaskar.
Reflecting on his induction in the ICC Cricket Hall of Fame, Lloyd said, "This is a great moment for me to receive my ICC Cricket Hall of Fame cap. I enjoyed my cricket career and I am happy to have done well for my country Guyana and for the West Indies.
"My greatest honour as a cricketer was to captain the West Indies team and to win the first-ever World Cup in 1975.
"This is also a great moment for my family as my cousin Lance Gibbs has also been inducted into the ICC Cricket Hall of Fame. As a young man growing up, I always looked up to him and with him here today makes it that much more special."
Gibbs, a crafty off-spinner, played in 79 Test matches for the West Indies taking an impressive 309 wickets. Gibbs career also spanned over 18 years for the West Indies during which he took five wickets in an innings 18 times and 10 wickets in a match twice. He had a strike-rate of 87.8, whilst conceding runs at a mere 1.99 per over.
Gibbs also has the honour of being only the second bowler and first spinner to take over 300 wickets in Test matches, the first bowler being another ICC Cricket Hall of Famer Fred Trueman of England.
"For me this is a tremendous honour. I am truly delighted to be inducted into the ICC's Cricket Hall of Fame," Gibbs said.
"To be standing alongside players such as Sir Garfield Sobers, Sir Frank Worrell, Sir Don Bradman and many other outstanding players is truly an honour and the one I will cherish for a very long time.
"I hope that by being named in the Hall of Fame, this will be a form of encouragement for cricketers in Guyana as well as spinners in the West Indies and around the world."
The cap presentation ceremony is a key part of the celebrations to mark the ICC's centenary year as it acknowledges the greats of the game and the contributions they have made to ensure cricket is a great sport with a great spirit.
Other ICC Cricket Hall of Famers to have received their caps so far in 2009 are ex-Australia wicketkeeper Rodney Marsh, nine former West Indies players or their family members or representatives - batting great Sir Vivian Richards, champion all-rounder Sir Garfield Sobers, the three Ws Sir Everton Weekes, Sir Clyde Walcott and Sir Frank Worrell, opener Gordon Greenidge and fast bowlers Michael Holding, Malcolm Marshall and Andy Roberts - also ex-South Africa batsmen Barry Richards and Graeme Pollock - and former Pakistan stalwarts Javed Miandad, Hanif Mohammad and Imran Khan. (ANI)