Godrej Properties adds new housing project in Mumbai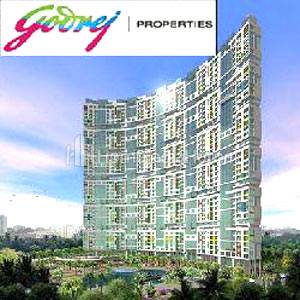 New Delhi - Realty firm Godrej Properties Ltd on Monday said it has entered into an agreement with a land owner to develop an affordable housing project near Mumbai.
The project will have 1.3 million sq ft of saleable area.
"Godrej Properties has entered into a development management agreement to develop a property situated in Badlapur, Mumbai Metropolitan Region. It will be developed as an affordable housing project," Godrej Properties said in a statement.
Godrej Properties is the real estate arm of the Godrej Group.
"We are happy to add this new project in Badlapur, which strengthens our development portfolio in Mumbai. We will seek to ensure that this project delivers an outstanding lifestyle for all its residents," company's Managing Director & CEO Pirojsha Godrej said.
Godrej Properties is currently developing residential, commercial and township projects spread across 103 million square feet in 12 cities.
Mumbai-based Godrej Properties posted 16 percent increase in its consolidated net profit to Rs 45.61 crore for the quarter ended June against Rs 39.47 crore in the year-ago period.
Total income rose by 49 percent to Rs 363 crore in the first quarter of this fiscal compared with Rs 244 crore in the corresponding period of previous year.
During the quarter ended June, Godrej Properties' sales bookings rose to Rs 824 crore from Rs 606 crore in the year- ago period. In volume terms, sales bookings increased to 1.09 million sq ft from 0.6 million sq ft during the period under review. (PTI)