G V Prasad appointed as chairman of Dr Reddy's Laboratories
Submitted by Gaurav Mehra on Tue, 04/02/2013 - 23:16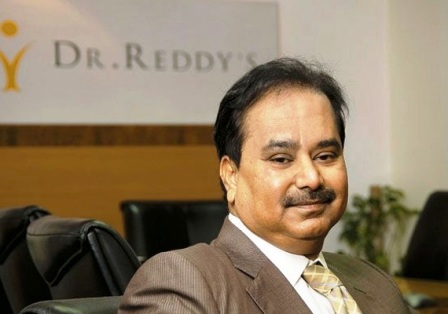 Dr Reddy's Laboratories have said that its board of directors have appointed G V Prasad as the new chairman of the Indian pharmaceutical giant.
G V Prasad, who is the son-in-law of Anji Reddy, has been working as the vice-chairman and chief executive officer (CEO) of the company. Prasad will continue to work as the CEO of the company.
The company has also said that it has appointed K Satish Reddy as the new vice-chairman and he will continue in his existing roles as managing director and chief operating officer.
Prasad had taken charge of the company after Cheminor Drugs, which was headed by him, merged with Dr Reddy's Laboratories in 2001. He was behind the company's successful global generics and API strategies and also headed the acquisition of German generic drugs company Betapharm for 480 million euros in 2006.
Prasadhas received a graduated in chemical engineering from the Illinois Institute of Technology and a post-graduate in industrial administration from Purdue University, US. The company has said the shareholders of the company have approved all other terms of and conditions of their appointments, like remuneration and tenure at the annual general meeting (AGM).
Technology Sector