Four Afghan civilians killed in roadside bomb explosion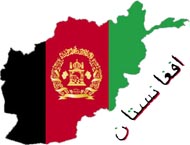 Kandahar - Four civilians were killed and six others were wounded Tuesday when a bomb hit a passenger mini-van in southern Afghanistan, a government spokesman said.
The incident happened in the Jenjar area of Nad Ali district in southern province of Helmand on a road recently frequented by Afghan anti-narcotics forces, Daoud Ahmadi, spokesman for the provincial governor, said.
"Four civilians lost their lives in this blast," he said, adding, "The bomb was planted by the enemies of our country who have no respect for the lives of the innocent people."
Afghan and NATO forces rushed to the area following the explosion and evacuated the wounded civilians by helicopter to a hospital in the provincial capital, Ahamdi said.
He said the explosion took place on the road on Tuesday morning, minutes before an anti-narcotics police unit, which was en route to a nearby village for eradication of poppy fields, was to pass the area.
The Afghan forces found and defused five other bombs on the same road, he said adding that the police units continued their task of eradication despite "imminent threats in the area."
Southern Helmand is the largest opium-producing province in Afghanistan. Taliban militants, who are believed to benefit from illegal drug money, are widely entrenched in the province.
Afghanistan produces more than 90 per cent of the world's illegal opium. The Afghan government backed by NATO forces have pledged to reduce the poppy cultivation by 30 per cent through eradication, following a nearly 20 per cent reduction in 2008.
Heroin is derived from opium, which is itself extracted from poppy bulbs. (dpa)