Food inflation eases to 8.53 percent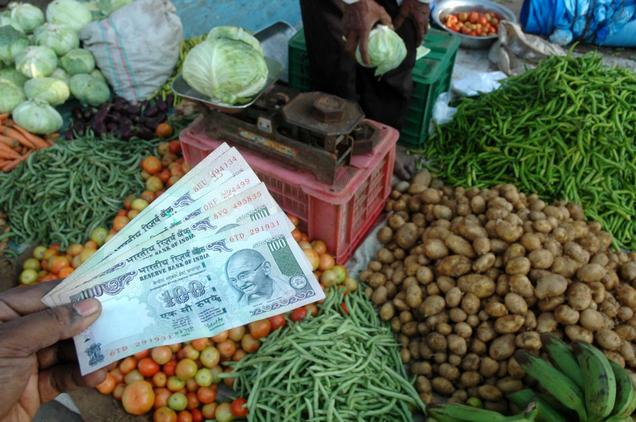 New Delhi, May 5 : India's food inflation declined marginally to 8.53 percent for the week ended April 23 compared to 8.76 percent recorded in the previous week as prices of pulses eased considerably, official data showed Thursday.
The index of primary articles, however, rose by 12.11 percent during the week under review from 12.08 percent in the previous week, according to the data released by the ministry of commerce and industry.
Fruits and onions were the main drivers of the index of food articles. Fruits became 32.69 percent costlier while prices of onion rose 16.09 percent year-on-year.
Fuel price index, which has 14.91 percent weightage in the wholesale price index basket, remained unchanged at 13.53 percent during the week under review.
In a bid to curb the stubbornly high inflation, the Reserve Bank of India (RBI) raised the key policy rates by 50 basis points Tuesday.
The following are the yearly rise and fall in prices of some main commodities that form the sub-index for food articles:
Onions: 16.09 percent
Vegetables: 3.44 percent
Fruits: 32.69 percent
Potatoes: 0.27 percent
Milk: 5.16 percent
Eggs, meat, fish: 5.13 percent
Cereals: 4.42 percent
Rice: 2.08 percent
Wheat: 0.06 percent
Pulses: (-) 7.39 percent (IANS)