FBI to launch probe into Wisconsin violence incident against Sikhs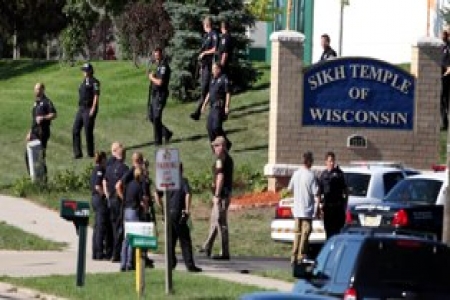 The Federal Bureau of Investigation in the US has launched a special investigation into the attack against the Sikh community in the US at a Sikh worship place in Wisconsin state.
The violence claimed the lives of six people at the Gurudwara in Wisconsin. The lone gunman was also killed in the incident, which was described by authorities as an act of "domestic terrorism". The FBI launched an in-depth investigation into the shooting incident.
The members of the Sikh community were gathering at the Gurudwara in Milwaukee's Oak Creek suburb, when an unidentified gunman walked into the Gurudwara and opened fire killing six people. The gunman was then shot was a police officer while they also sustained serious injuries.
FBI Milwaukee Special Agent-in-Charge Teresa Carlson said in a statement said, "It is the most deadly US attack on Sikhs - who often have been mistaken for Muslims and targeted in hate crimes - in recent memory. While the FBI is investigating whether this matter might be an act of domestic terrorism, no motive has been determined at this time."
The FBI has said that it is working with the Oak Creek Police Department and other local and federal agencies to investigate the incidence.