Facebook 'gets a lot done in 2014' as it nets 'strong profits,' millions of users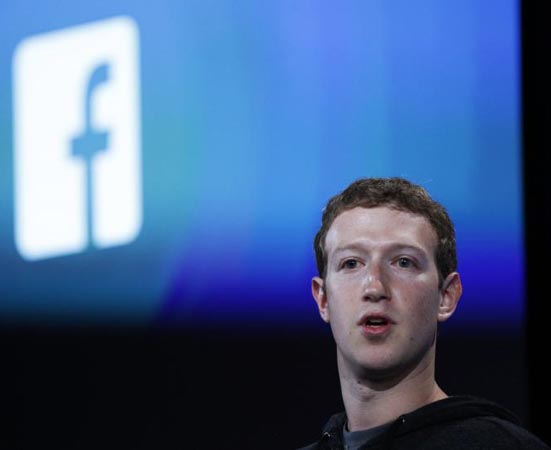 London, Jan 29 - Facebook has recorded profits of 701 million dollars in the fourth quarter, marking a 34 percent increase on the same period last year.
The company's advertising revenue rose by 53 percent to 3.59 billion dollars, with 70 percent of the total coming from mobile ad sales, reported the BBC.
A statement released by the social media network quoted CEO Mark Zuckerberg as saying, "We got a lot done in 2014."
Total profits for the year stood at 2.9 billion dollars, almost double the total for 2013.
However, the profits made by the company on each dollar of revenue dropped from 44 percent to 29 percent from a year earlier as the network invested more heavily in marketing and research and development (RandD).
Facebook voiced a common complaint echoed by other U.S. firms this earnings season, saying that its revenue would have grown by 53 percent instead of 49 percent were it not for unfavourable foreign exchange rates.
The social networking giant said that it now has 1.39 billion active users each month, a 13 percent jump over last year. (ANI)