EU calls for inquiry into Sri Lankan abuse allegations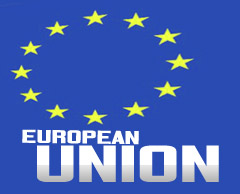 Luxembourg, Oct 28 - The European Union (EU) foreign ministers have expressed concern over the human rights situation in Sri Lanka and called for "an independent and credible enquiry" into alleged violation of international humanitarian law, EuAsiaNews reported.
"The EU remains seriously concerned with continuing reports of abductions, disappearances and extra judicial killings. The EU is also gravely concerned about reports on severe harassment of journalists, restrictions on freedom of the press and freedom of expression in Sri Lanka," they said in a statement after meeting here Tuesday.
The 27-member European bloc voiced particular concern "by the continuing humanitarian crisis and the unacceptable situation for the internally displaced persons (IDP), of whom there are believed to be more than a quarter of a million detained in closed camps".
The EU welcomed the recent high-level visits of the UN to Sri Lanka and expressed its support for strengthened UN involvement in Sri Lanka.
The European Commission presented a report to the EU ministers showing that Sri Lanka has not fulfilled a number of commitments on human rights, said the Swedish EU presidency.
The commitments are a requirement for the country to be allowed to export goods to the EU without paying customs duties (GSP+).
"The EU will decide what further steps to take in accordance with the GSP+ regulation," noted the ministers in their statement.
The EU repeated its call "for possible violations of international humanitarian law and human rights law by all actors to be subject to independent and credible inquiry. The EU believes that accountability is integral to the process of reconciliation".
"Without such reconciliation, there can be no return to long-term security or prosperity," it added. (IANS)