Entertainment Network posts a profit of Rs. 48 million
Submitted by Ashok Rao on Fri, 05/21/2010 - 08:57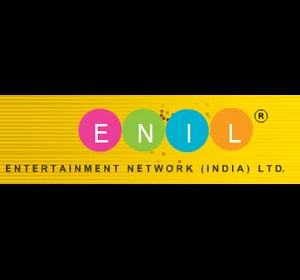 Entertainment Network (India) Ltd, owners of popular FM radio channel, Radio Mirchi and a leading player in the industry, was able to show profit for the quarter ending March 31, 2010.
The net profit of the company stood at Rs. 48 million, which is higher than Rs. 13 million that was generated during last year.
Revenue of the entertainment company was at Rs. 612 million. It is much higher than Rs. 503 million that the company was able to generate last year.
The earnings before interest, tax, depreciation and amortization (EBITDA) was up by 10 per cent and stood at Rs. 148 million. The EBITDA margin was at 24.2 per cent.
For the whole fiscal, the profit of the company grew by 513 per cent and ended at Rs. 179 million. This is against Rs. 29 million that was generated last year.
EBIDTA for the year was at Rs. 596 million and was up by 17.6 per cent.
Talking about the results, Prashant Panday, CEO, ENIL, said that there was clear recovery in the Indian media market. But it will take at least two quarters to make it big again. So, ENIL is focusing on improvement of client relationships and margin increase.