Emerging Indian cities at increased risk of cyber attacks: Symantec India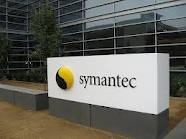 Emerging Indian cities like Chandigarh, Noida, Bhubaneswar, Jaipur and Surat are now at increased risk of cyber attacks, thanks to increased Internet penetration.
Cyber security solutions firm Symantec India said in its latest report that residents of emerging cities are now exploring opportunities offered by Internet, and are thus creating a bid pool of targets for cyber criminals to exploit.
The Symantec Internet Security Threat Report said, "Smaller and emerging cities of India are exploring opportunities offered by the virtual world, in turn creating a new lucrative pool of targets for cyber criminals to exploit."
The report pointed out that emerging cities are more at risk because levels of awareness and security measures adopted by Internet users in these cities are very low.
Shantunu Ghosh, managing director & vice president of Symantec India, warned that cyber crime is growing very quickly, and has become now more money-spinning than narcotics. He also warned that cyber criminals can steal netbanking passwords, and even use infected machines for conducting criminal activities.
He advised Internet users not to use e-mail same IDs for netbanking, and social networks like Twitter and Facebook.
Separately, computer security firm Norton has estimated that cybercrimes have cost India consumers a whopping Rs 42,000 crore (around $8bn) in the past twelve months.