Disappointing results in Delhi: Kejriwal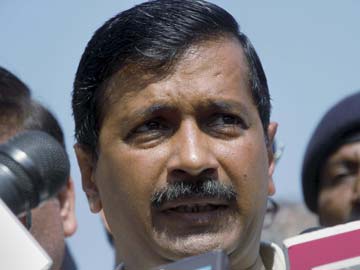 New Delhi, May 16 : AAP chief Arvind Kejriwal Friday said the outcome of the Lok Sabha polls in Delhi were disappointing for the party which seemed to be losing in all seven seats.
However, he described the AAP's debut in the parliamentary elections - mainly in Punjab - as good beginning.
"This is a good beginning for AAP. No one thought about it. The results in Delhi have been disappointing," said Kejriwal, who was trailing by a huge margin against Bharatiya Janata Party's prime ministerial candidate Narendra Modi in Varanasi.
"We did not have money nor resources. These were not our elections but people's elections. We have given right platform to this country," he added.
"In democracy, people's decision in supreme," he said. (IANS)