Diesel prices to rise 40-50 paise per litre per month, says Moily
Submitted by Rajvir Khanna on Fri, 02/01/2013 - 20:52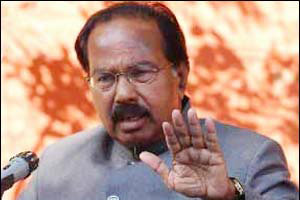 India's union Oil Minister Veerappa Moily has said that the diesel prices in the country could be hiked by 40-50 paise per litre until prices are better aligned to the international prices so that the oil firms avoid losses by selling the fuel at subsidised rates.
"Until further orders, oil marketing companies can increase it (diesel price) by 40-50 paise (per litre) every month," said Moily.
The central government had announced its decision to allow state-run oil marketing firms to increase prices of diesel gradually. The government recently allowed oil firms to raise diesel prices gradually and bring the rates closer to the market rates in the international markets. The central government has hinted that it will allow state-run oil marketing companies to revise diesel rates in order to lessen losses and reduce the burden of subsidies on the government.
The government also more or less deregulated diesel prices allowing small hikes in the prices. The government is set to allow a hike of 40-50 paise a litre every month. The move will allow the government to generate sizable resources in saved subsidy costs without a serious political reappraisal in the country.