DGCI sends Notice to Glenmark Pharmaceuticals over antiviral drug FabiFlu for COVID-19 Patients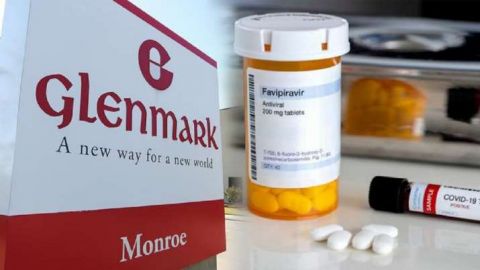 Glenmark Pharmaceuticals has received a notice from the Drugs Controller General of India (DGCI) regarding pricing of antiviral drug FabiFlu that has been effective is recovery of some COVID-19 patients. DGCI received complaint from a Member of Parliament about pricing of Glenmark's antiviral drug FabiFlu.
Last month, the pill was launched at Rs 103. Glenmark Pharmaceuticals had on July 13 said it has cut the price of its antiviral drug Favipiravir, under the brand name FabiFlu, for the treatment of patients with mild to moderate Covid-19 by 27 per cent to Rs 75 per tablet.
In a notice sent to the company, Dr. V G Somani, DGCI said that the total cost of treatment with FabiFlu would be Rs 12,500 which is high for lower middle class and middle class people across India.
The DGCI notice added that as per the claim by Glenmark,a patient has to take the tablet for 14 days, which means one patient will have to take approximately 122 tablets (18 tablets on Day 1 and 8 tablets per day from day 2 to day 14.). The total cost of the treatment will be around Rs 12,500.
However, health experts feel that the treatment cost is much lower compared to other options available for treatment of COVID-19. Even private hospitals charge hefty fee for keeping people under mandatory quarantine.