Daily demonstrations cutting into Greece's tourism draw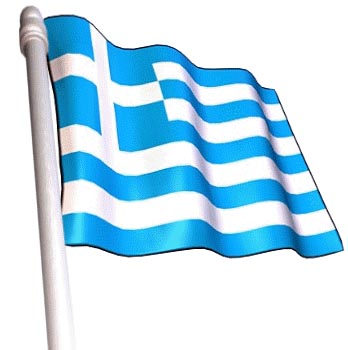 Athens  - Greece prides itself on its history as the cradle of democracy and has long used that fact as a major tourism draw.
However, an influx of activist democracy that some say has gone too far - ongoing strikes paired with almost daily street demonstrations since last December - has been putting a crimp in that tourism industry.
Businesses, luxury hotels and automated teller machines are boarded up, access to Athens' ancient city centre is cut off to traffic and riot police stand guard at every street corner.
"You cannot really plan on doing anything because suddenly you have a group of people protesting in front of you," said Vicky Valanos, a tourist from Holland.
Combined with a global recession, the protests, which have gone on for months, are causing serious worries in the tourism industry.
"Normally, people who visit another foreign country check the weather report," said Valanos. "But here you need to check if anyone is striking or protesting beforehand - and if they are, that means you are not able to get around because transport stops and businesses shut down."
Tourism season isn't in full swing, but the industry is already feeling negative effects from the protests. Visitors to Athens in recent months risk being turned away from the country's most popular tourist sites - the Acropolis - as culture ministry employees open and close it at the drop of a hat to protest against job cuts and pay delays.
Greece's Finance Minister, Yiannis Papathanasiou has said it is unclear how badly the financial crisis would affect the country's vital tourism industry as the credit crunch hits potential vacationers.
But Giorgos Drakopoulos, director if the Association of Greek Tourism Enterprises (SETE), said the violence has affected the country's image in a negative way.
"Fortunately, we believe that this is only short term and we will be back to business as usual - Egypt and Indonesia managed to bounce back after various bombing attacks which occurred in their countries."
Businesses insist tourism has already suffered from the daily outbreaks of extremist violence in the capital since riots rocked the country in December. Those broke out after the fatal shooting of a teenager by police ignited anger amid unemployed young Greeks.
Since the riots, Athens has suffered from a spree of bombing attacks against domestic and foreign businesses. Then, last month, groups of hooded youths wielding crowbars and sledgehammers went on a rampage in central Athens and in the northern port city of Thessaloniki in broad daylight, destroying banks, storefronts and cars.
"Business is down because people are not willing to hang out in the city centre after work as they once used to - if things do not get better soon then we may be forced to close up shop and move our business elsewhere," said Pavlos Papalabrakopoulos, who owns Il Gatto Cafe in the trendy pedestrian walkway of Voukourestiou near Syntagma Square.
Walking through the popular Plaka district, located in the shadow of the ancient Acropolis, many taverna owners and souvenir shops are already worried about the lack of tourists.
"This time last year we were busy weeks before Easter - this year we will see if we can barely break even," said Manolis Papadakis, who runs a ceramic shop.
Tourism is one of Greece's biggest earners, along with shipping. It makes up about 18 per cent of the country's gross domestic product. Thus, if Europeans already reeling from a recession decide to stay away for security reasons, it could have big implications for the economy as a whole.
In 2007, the sector brought 11 billion euros (14.5 billion dollars) and 17 million visitors into the country, making it the 12th most popular international destination in the world, according to the World Tourism Organisation (UNWTO).
The bulk of tourists come from Britain and Germany, both of which have been badly hit by the worldwide financial crisis.
Pre-holiday bookings until the end of March from both countries, are already down 20 to 25 per cent from 2008, according to Drakopoulos. He adds that the trend until now has been rather negative.
Despite the gloomy prognosis, Drakopoulos remains hopeful that reservations will pick up in the coming months, adding that hotels and resorts have slashed prices to counter the drop in arrivals.
The Greek government has set aside 75 million euros for the country's promotion as a tourist destination - nearly 50 per cent more than what it committed to last year.
"We are hopeful that the current situation will be reversed in the second trimester." (dpa)