Crude-oil futures rise over market rise
Submitted by Rajvir Khanna on Wed, 03/06/2013 - 23:05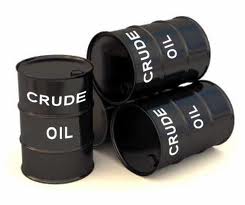 Latest data showed that crude-oil futures recorded an increase on Wednesday as the benchmark U. S. crude move above the $91 mark per barrel.
The crude futures increased 0.8 per cent at the New York Mercantile Exchange on Tuesday. The crude oil for April delivery was trading at $91.06 a barrel on Wednesday in East Asia trade. April Brent crude increased 33 cents to $111.94 a barrel.
The increase in crude oil prices was recorded at time when the stock markets rose in international markets. The Dow Jones Industrial Average increased 0.9 per cent and Japan's Nikkei Stock recorded an increase of 2.1 per cent.
Some dealers said that the uncertainty after the death of president, Hugo Chavez of Venezuela also helped increase the price of oil in global markets. Venezuela is a major producer of crude oil in the global markets and is the founding member of the Organization of the Petroleum Exporting Countries.
Experts said that the higher than expected oil inventories in the US helped limit the gain of price of oil in the international markets. According to estimates, crude supplies rose 5.6 million barrels for the week till 1 March, 2013.