Commodity Trading Tips for Gold by KediaCommodity
Submitted by Ajay Kumar Kedia on Tue, 11/20/2012 - 14:48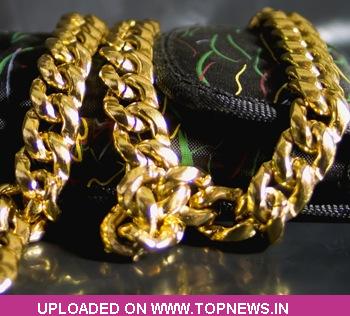 Gold extended early gains and settled with the gain of +0.17% at 31695 as the dollar weakened amid optimism US lawmakers will reach a deal to avert the looming fiscal cliff crisis. Escalating violence between the Israeli Army and Hamas militants in Gaza was also in focus. Market sentiment was bolstered after US Congressional leaders said talks with President Obama on Friday to avert the fiscal cliff, a combination of automatic tax increases and spending cuts due to come into effect on January 1, were "constructive." There are fears the US economy will fall back into a recession, unless a divided Congress and the White House can work out a compromise in the six weeks left before the January deadline. Sentiments weaknend in India as Reserve Bank directed banks not to give loans for purchase of gold in any form, including primary gold, bullion and jewellery, to dissuade people from indulging in speculative activity. Meanwhile, the conflict between the Israelis and Palestinians escalated over the weekend, with both sides stepping up attacks in and around the Gaza Strip. Greece also remained in focus. Concerns over the country's debt woes persisted amid disagreements between the IMF and Europe on how best to reduce the country's debt to manageable levels. A decision on disbursing the country's next tranche of aid, worth EUR31.5 billion. Now technically market is getting support at 31623 and below could see a test of 31552 level, And resistance is now likely to be seen at 31758, a move above could see prices testing 31822.
Trading Ideas:
Gold trading range for the day is 31552-31822.
Gold gains as optimism about talks to resolve U.S. fiscal crisis and hopes Greece would receive more funding fuelled buying
Also underpinning gold is the escalating conflict between Israel and Hamas in the Gaza strip.
SPDR gold trust holdings dropped by 0.43 tonnes to 1342.20 tonnes