Chinese premier congratulates Modi
Submitted by Mohan Kumar Shr... on Mon, 05/26/2014 - 22:05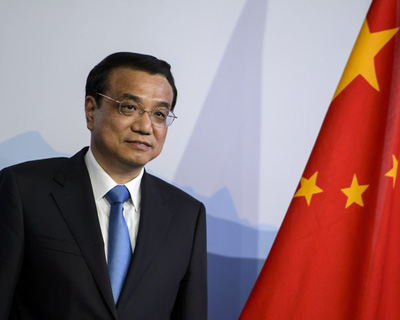 Beijing, May 26 : Chinese Premier Li Keqiang sent a message to Narendra Modi Monday to congratulate him on his assumption of the office of India's prime minister.
In the message, Li said China and India were important neighbours, as well as the two largest emerging-market countries in the world, Xinhua reported.
China-India relations had gone beyond the bilateral scope and were of global and strategic significance, he said, adding that his country had always taken the relationship as a priority of Chinese diplomacy.
He said that since the beginning of the new century, the two countries had established a strategic cooperative partnership and found a parallel way to actively expand cooperation and properly handle divergence.
As both China and India were facing a historic task of deepening reform, developing their economies and improving people's livelihood, they shared a common goal of seeking domestic development and pursuing peace with other countries, Li said.
The peaceful, cooperative and common development of China and India would not only benefit the two peoples, but also be conducive to peace, stability and prosperity in Asia and the world at large, the Chinese premier said.
China was willing to work with India to continuously lift their strategic cooperative partnership for peace and prosperity to a higher level, he said.(IANS)
Technology Sector