China Development Bank to arrange $2bn debt for Lanco's power projects
Submitted by Rajvir Khanna on Tue, 11/27/2012 - 22:53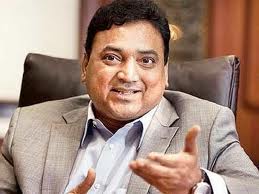 Infrastructure giant Lanco Infratech Limited has hit a memorandum of understanding (MoU) with China Development Bank to secure a US$2 billion long-term debt for Anpara Phase II and Himawat power projects.
Of the US$2-billion debt, China Development Bank will contribute US$600 million, while the remaining part of the debt will be syndicated from other Chinese lenders and foreign investors. The repayment schedules will be of around 10-15 years.
L Madhusudhan Rao, chairman of Lanco Infratech, said that the long-term debt would allow the company to complete the two projects within the predetermined time.
Speaking on the topic, Rao said, "This is going to help us in improving the economies of the project and shall help us in completing the power projects within the stipulated time."
Each of Anpara Phase II and Himawat power projects has a capacity to generate 1,320 mw (2X660 mw) of power using supercritical boiler technology.
Previously, China Development Bank - a lender owned by the Chinese government - approved buyers' credit of US$200 million for Amarkantak 3 and 4, Vidarbha and Babandh power projects, which are also being developed by Lanco.
Private sector power producer Lanco currently has an operating capacity of 4,740 mw. Project capable of producing further 4,636 mw of power are under different stages of execution.
Following the announcement, stock in Lanco Infratech gained nearly 3 per cent to Rs 12.55 a share on the National Stock Exchange (NSE).