Casino giant MGM Resorts announces 'M life Rewards' to attract more gamers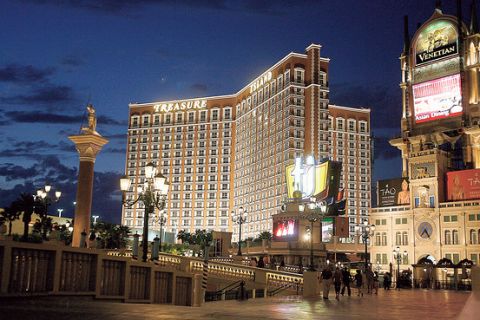 Struggling to attract gamers amid various Covid-19 constraints and tougher business environment, MGM Resorts International has announced the launch of 'M life Rewards' promotional program that will match guests' tier status from rival operators' loyalty programs through the end of current year.
The M life Rewards promotional program is open to MGM Resorts' current as well as new M life members in most of the states of the US where the company is already operating. Announcing the program, the operator said that only specified loyalty programs and tiers would be accepted.
The new promotional product is expected to help MGM Resorts not only in attracting new customers to its venues like the Bellagio and the Mirage but also in pilfering customers from gaming market competitors.
However, a participant will have to visit a participating M life Rewards venue in-person to participate in the new program. He or she will also have to produce and present his or her valid competitor loyalty card with his or her name printed on the card from an eligible competitor program. The person can use his or her valid government-issued photo identification as a proof to receive his/her Tier Match in the M life Program.
Explaining the M life Rewards program, MGM Resorts stated, "In order to participate in the promotion, a participant must visit a participating M life Rewards desk in-person and produce and present his/her valid competitor loyalty card from an eligible competitor program to receive his/her Tier Match in the M life Program."
Taking for granted that interest customers meet certain requirements, patrons of rewards plans from a number of competitors like Las Vegas Sands, Boyd Gaming, and Golden Nugget, in and around the Sin City will be eligible for M life's tier match.
The casino giant announced the tier match program just a few days after reopening the Mirage, one of the most popular gambling and entertainment venues on Las Vegas Strip, following months of shutdown due to the Covid-19 pandemic. The facility was reopened just days before the Labor Day holiday, which is typically one of the busiest weekends of the year in Las Vegas.
In Nevada, the new M life Rewards program tier match has been extended to members of some other loyalty programs as well, including Caesars Rewards. It may be noted here that Caesars is the biggest competitor MGM on the Las Vegas Strip. Following a recent merger deal, Caesars has become a part of Eldorado Resorts Inc., which blended its rewards plan into Caesars Rewards.