BSE Capital Goods Index Achieves All-Time High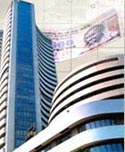 To an all-time high closing, the BSE Capital Goods Index climbed up 132.05 points or 1.13% to 11,830.08. The index ascended by a vigorous 30 per cent in the first six months of this year (Jan-Jun 22), beating up all other sectoral and benchmark exponents in the same period by a big margin.
L&T was the major gainer in the sector and its shares climbed by more than 50 per cent from Rs 1,400 to Rs 2,107 this year. BHEL was trading at Rs 1,440.15 and ABB rise dramatically by almost 27 per cent from Rs 3,735 to Rs 4,730.70.
Strong order bookings across companies providing earnings profile and more expectedness for metal prices, guaranteeing steady margins, meant an optimistic viewpoint for the sector.
On 1 June 2007, the BSE CG Index turned down 4.6% from a high of 11,241.76 to a new low of 10,724.38 on 13 June 2007. From that level, it heaved 9.07% to 11,698.03 on 22 June 2007. From a low of 8,334.96 on 16 March 2007, the BSE CG Index soared up 40.34% to 11,698.03 on 22 June 2007.
At present 14,487.72, the BSE Sensex is 236 points away from its record high of 14,723.88 which it had struck on 9 February 2007.