Bristol-Myers Breast Cancer Drug Won US FDA Approval!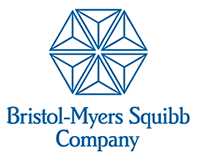 Washington: Bristol-Myers Squibb Co.'s made new chemotherapy drug called Ixempra for women with advanced breast cancer won U.S. approval to be sold.
The drug, known generically as ixabepilone, is likely to be available in days. Industry analysts said that it could generate annual sales of $500 million by 2012.  
U.S. Food and Drug Administration said that it approved Ixempra as a stand-alone treatment for patients with advanced tumors, which do not respond to Roche Holding AG's Xeloda or drugs known as anthracyclines or taxanes.  
FDA and Bristol-Myers said that it also was cleared for use with Xeloda certain advanced breast cancer patients.   
In Bristol-Myers statement, Dr. Linda Vahdet, who is a cancer expert at New York-Presbyterian Hospital/ Weil Cornell Medical Center, said, "We now have an important new option for patients with metastatic breast cancer who have rapidly progressed through currently approved chemotherapies."
Bristol-Myers spokesman Tony Plohoros said that total cost of a full course of Ixempra is expected to be from $18,440 to $23,050.
In U.S., about 160,000 women and a small number of men are diagnosed with breast cancer each year.