Boyd Gaming shows ray of hope by reporting better-than-expected quarterly results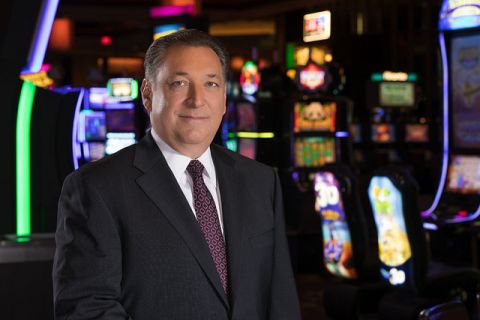 NYSE-listed Boyd Gaming Corporation recently showed a ray of hope for the ailing gaming industry by reporting better-than-expected results for the second quarter of this year.
The Paradise, Nevada-headquartered gaming giant reported a loss of just 96 cents per share on revenue of $209.68 million during the three-month period that ended on June 30. The figures were better than Wall Street analysts' expectations as the analysts had projected a loss of $1.45 per share on revenue of just $199.61 million. However, the performance figures are well below the corporation's second-quarter results in the previous year, when it earned 43 cents on impressive revenue of $846.1 million.
Like other gaming operators, the gambling and entertainment venues of Boyd remained closed for months after the outbreak of COVID-19 pandemic that has claimed hundreds of thousands of lives across the United States. Fortunately, Boyd's venues have been doing well since their reopening in early June.
Boyd Chief Executive Officer (CEO) Keith Smith said, "Since reopening began, we are off to an excellent start. On a comparable basis at our reopened properties, we achieved company-wide earnings before interest, taxes, depreciation, amortization, and restructuring or rent costs (EBITDAR) growth, and significant margin improvement."
Smith added that overall visitation as well as revenues slipped in the concerned quarter but spending per head was strong. The gaming giant successfully streamlined its gaming operations and marketing expenses to achieve margin gains of over one thousand basis points in the Midwest & South as well as Las Vegas Local segments.
Across the United States, Boyd operates 29 gaming venues in around a dozen states. Nearly 12 of its gaming venues are located in its home market of Las Vegas. Seven Boyd casinos, which are located in Louisiana and Mississippi, emerged among the better-performing venues since they started resuming operations online after the lengthy corona virus-induced shutdown. Boyd venues in the Midwest & South scored double-digit EBITDAR gains in the months following their reopening. Mr. Smith added that July trends were looking strong, which could be supportive of strong results in the third quarter of this year.
By 1st of July, most of Boyd Gaming's 29 casinos had resumed operations. However, three gaming properties of Boyd, including the Eastside Cannery and Main Street Station, are still waiting to reopen to the general public.