BJP, Congress govern with bad intentions, indulge in corrupt deeds: Kejriwal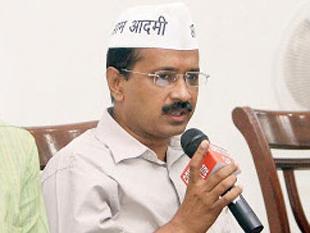 New Delhi, July 31 : Aam Aadmi Party (AAP) chief Arvind Kejriwal lashed out at the Bharatiya Janata Party (BJP) and the Congress while addressing a rally in the capital on Thursday, accusing both the parties of running a corrupt form of government.
"The Congress and the BJP govern with bad intentions and they indulge in a lot of corrupt deeds. Even the police are helpless just like everyone else. The government hasn't given them any facilities. All the people should unite together against the government," said Kejriwal .
Taking a stance for the strike observed by autorikshaw drivers against the Delhi police, he said that there the NDA Government has failed to understand the needs of the poor.
"We need to understand the plight of the auto rickshaw pullers as the current government is not being able to do that. When we were in power, we fulfilled the promises made. Within 49 days of AAP's government in Delhi, the system had improved," he said.
"AAP is going to form a government in Delhi in the next four months and then we are going to take action against all the people who are indulging in wrong deeds now. Auto strike is very important as these people need to stand up for their rights in unity," he added.
A large number of auto rickshaws in New Delhi observed a day long strike against the Delhi Police on Monday.
The drivers alleged highhandedness of policemen and said that they are troubled as police officials ask for bribe, threatening the drivers to impose heavy fines unnecessarily. (ANI)